Knorish vs Utobo: In this post, we are going to review and compare 2 LMS tools– Utobo vs Knorish. And will find out which one is really the best solution for online course/digital products creation, marketing and selling.
Both Knorish and Utobo are LMS tool (learning management system), which offers a powerful all in 1 solution for Webinars, online course creation & selling with learners management. They are a good alternative to Teachable and Thinkific.
But which one you should choose?, Because each one provides different features, access and has their own pros and cons.
don't worry this post will help you to find out.
So, let's start with comparing both LMS tool's specs & features side by side!
Side by Side Comparison Chart:
Knorish vs Utobo
Reading this side by side comparison, you can see the tool's similarities and differences at a glance.



Overview
Description
Brand/Store
Availability
User Rating
Review
PLATFORM
Saas, web based
CUSTOMER SUPPORT
24/7 Live Support
Email/Help Desk
Online Chat
INTEGRATION
Integration Available
ALTERNATIVE
Best Alternative to
Pop Up Tool Features
Analytics Dashboard
PLAN
Free Version
BEST FOR
Suitable for
Email Marketing Tool Features
Custom Domain
LMS Tool Features
Course Creation
Live Video
Recorded Content
Landing Pages
Certificates & Rewards
Student Management
Webinar
Digital Downloads
Chat with Students
Inbuilt Ecommerce
E-Com Tools
Payment Gateway
0 Transaction fees
Video Comparison:
Utobo vs Knorish
What's the Difference & Who Wins
Knorish vs Utobo
Both tools UI and word-terms are different but do the same work, users can easily create courses add lessons or modules, insert videos, PDFs, assignments, files etc.
And if you want help on creating your first course then both also offer support and tutorials to head start without any effort.
But there are many differences too, Such as:
Users/Members Enrollment Limit
In every plan, Utobo limits the number of users enrolled in courses. This means only a limited number of users can buy and enrol in the course.
Once the limit is reached, you have to upgrade your user account to increase the limit.
But Knorish doesn't have any limit on this and offers enrollment for unlimited users/learners. That makes Knorish win.
Winner: Knorish, as it offers truly unlimited users on it's every plan.
---
Product Types
With Utobo, you can only add courses, digital downloadable products, conduct live classes manage admission and fees. That's all.
While Knorish has more product types including all mentioned above in utobo, plus more
Courses,
Digital Downloads,
Memberships,
Webinars
Yes, you can even create and host webinars within Knorish, isn't that sounds great.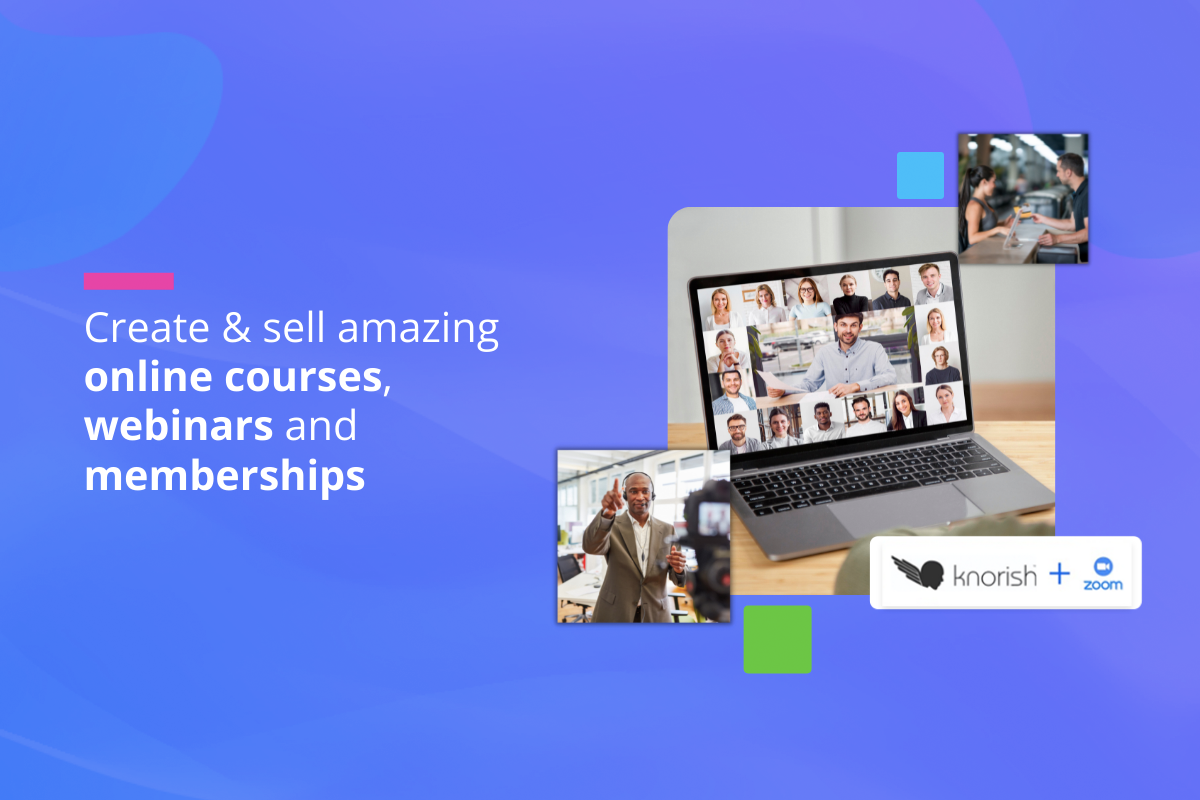 Winner: Knorish, as it lets you conduct webinars, live classes along with courses.
---
Custom Landing Pages
Users can create and add landing pages for various coursed in Knorish and create funnels or Upsell them with their other courses.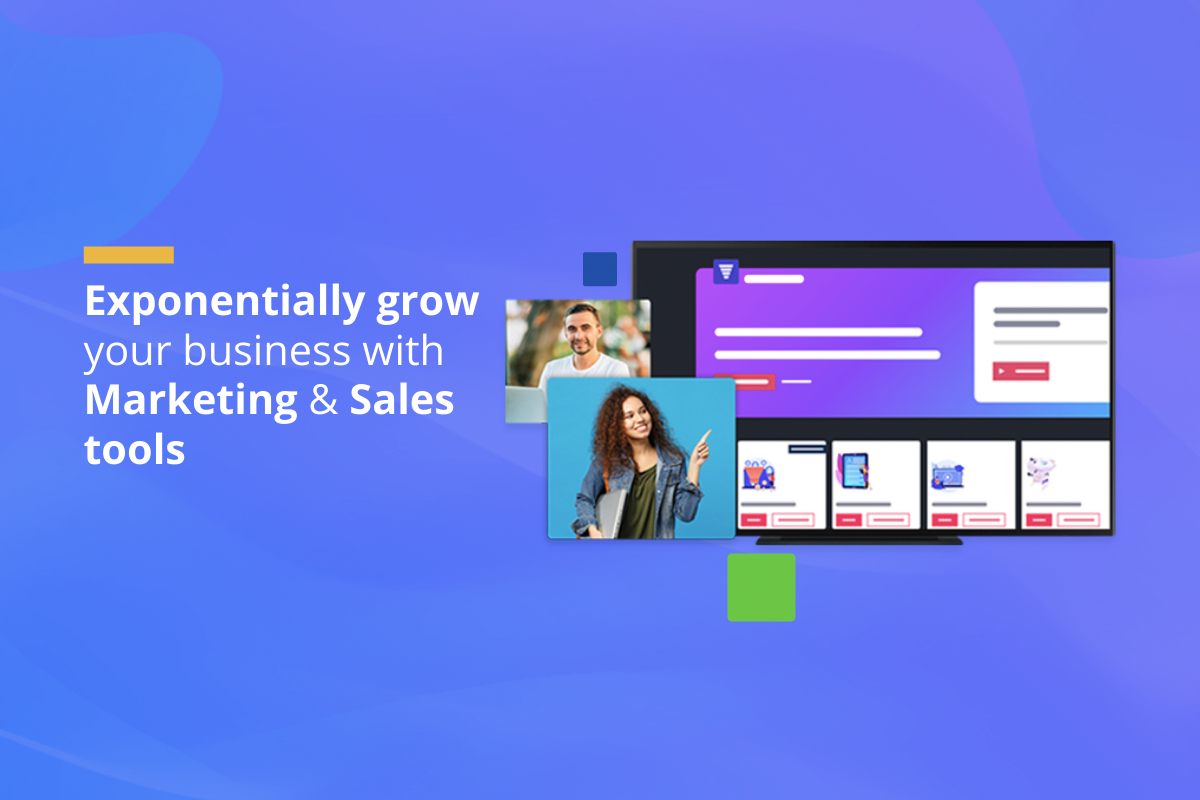 But Utobo doesn't offer any features for landing pages.
Winner: Knorish
---
Certificates & Rewards
I loved this feature on Knorish, whenever a student finished a course or assignment. He/she gets a course certificate or dedicated reward for finishing the course. This feature is motivating.
But sadly again, there is no such feature in Utobo.
Winner: Knorish
---
Available Integrations
Integrations available in Knorish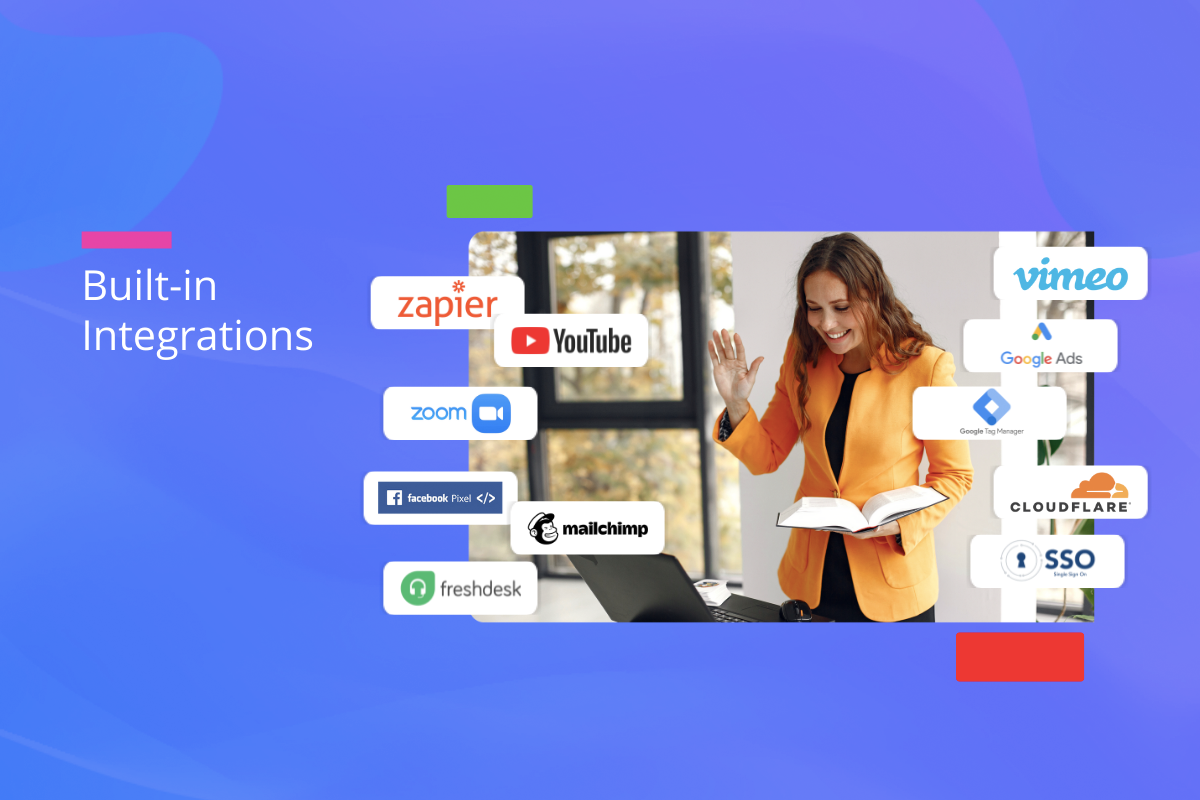 Twilio (With WhatsApp Integration)
Telegram
Zoom
Zapier
PayPal
Razorpay
Stripe
Pabbly
Knorish offer integration with 3000+ tools.
There are way more things you can do with these integrations.
Knorish really makes it easy for non-techies persons like me to launch and sell their courses, webinars, and memberships right from their websites.
Integrations available in Utobo
Winner: Without a doubt Knorish
---
Pricing & Plans
Both tools offer a limited lifetime deal with the same pricing tag.
Knorish Lifetime Deal
Knorish lifetime plan is live on Appsumo starting from $89 one time payment for Tier 1 Plan, which includes,
Unlimited Emails
Webinar & Live Classes
Unlimited active learners
Unlimited 3rd party hosted videos
Custom subdomain
No transaction fees
Link your own video conferencing tool for live events and online trainings
Connect your Stripe, Razorpay, or PayPal accounts for easier payments
60 Days Refund Policy
And there is also 60 days money-back guarantee for every plan, which means if somehow you are not happy with the Knorish lifetime deal (which is not going to happen), you can return it under 60 days of purchase and full money will be back without asking any question.
So why are you hesitating!
Utobo Lifetime Deal
Currently Utobo Lifetime deal on Appsumo with same $79 pricing tag for the basic plan.
Higher plans include more users/learners limits, more courses, zoom accounts integration, creators and storage.
---
Knorish vs Utobo: Conclusion – Winner!!!
Both tools are good and come under in lifetime deals with almost the same price tag ($10 difference).
But I found Knorisg is a more good deal with lots of unique features that Utobo don't offer.
The only thing disliked about miholearn is, it doesn't provide white label access to the tier 1 plan means on the create website or app Knorish logo will appear, so users need to go for the highest plan for white label access.
But that doesn't a big issue.
And unlike Utobo, Knorish offers truly unlimited learners enrollment in every plan.
So, If you are thinking about purchasing Knorish Lifetime Deal, go without a doubt!,
But Hurry! because soon this lifetime deal will be gone or prices will be increased.
You can also read these detailed reviews,
More Popular Comparison
Most asked questions about Knorish vs Utobo?
🤔What all types of products can one sell on Knorish?

One can choose to sell courses, webinars, memberships, and downloads on Knorish.

❓Does one require technical understanding to use LMS tools?

Nope, even a non-techie person use these tools.

❓Can I host Knorish/Utobo on a custom domain?
A Small Request

I hope you loved this post – Knorish vs Utobo | Which one is the Best LMS Tool for Online Courses?

I've put so much effort into writing this blog post to provide value to readers & you, It'll be very helpful for me, if you consider sharing it.
Your 1 share can reach this article to more people and help us grow.

It will take just a few seconds,
👇Here are the share buttons!
Thank you for reading this post, don't forget to share with more people like you!
Knorish vs Utobo | Which one Best LMS Tool for Sell Online Courses?