MasterStudy LMS vs Learnpress
Looking for Best LMS Plugin for wordpress,
Here's my detailed comparison between Learnpress vs MasterStudy Lms to find out which one is Best WordPress LMS Plugin for creating and selling online courses on wordpress.
As an online expert, teacher, trainer, coach or instructor, Mastertudy and Learnspress are 2 best lms plugins you can consider using for creating and selling online course for your business.
But which one you should you choose?
Reading this comparison will help you to find out!
Here I have compared their,
Features
UI (user interface) & Ease of use
Course builder
Add ons and integrations
Support & Documentation
Pricing & Lifetime Plans (if available)
So let's start the comaprison.
Quick Comparison
MasterStudy Lms Vs Learnpress
Features
MasterStudy Lms
Learnpress
Course Builder
✅ Front end + Back end
✅ Front end + Back end
Personlized Dashboard
– Teachers
– Students
– Teachers
– Students
Multi Instructor
✅
✅
Add-ons & Integrations
✅
✅
Udemy Importer
✅
❌
Certificate Builder
✅
✅
Drip Content
✅
✅
Zoom Integration
✅
✅
Live Streaming
– Youtube integration
– Zoom

– Zoom
– Google meet
Prerequisites
✅
✅
Mobile App
✅
❌
Form Builder
✅
❌
Gradebook & Points system
✅
✅
Notifications
✅
✅
Discussion Panel (Live chat)
✅
❌
Email Manager
✅
✅
Multi Language
✅
✅
Multi Payment Modules
✅
✅
Free Stater Theme
✅
❌
Documentation
– Articles
– Videos
– Articles
Pricing/Lifetime
-1 site: $69
-25 sites: $138
-100 sites: $207
-1 site: $299.40
-10 sites: $539.40
-50 sites: $1139.4
Visit
Get MasterStudy
Get Learnpress
Deatiled Comparison – What's the Difference
MasterStudy Lms Vs Learnpress
📌 Overview – MasterStudy Lms vs LearnPress
MasterStudy LMS
MasterStudy LMS wordpress plugin is a complete solution to turn your wordpress site into a online teaching portal.
Developed by stylemixthemes, this LMS plugin has all the features from creating to selling your online courses.
Using MasterStudy front course builder, you can create courses, lessons, quiz, contests, assinments and even live classes.
It also offers a flutter mobile app version for android and IOS. And whatever changes you will on website, automatically sync to the app.
There are tons of premium add ons come with MasterStudy like Student managemnt, multiple payment methods, front course builder etc.
Here's my deatiled MasterStudy LMS Review Video,
Learnpress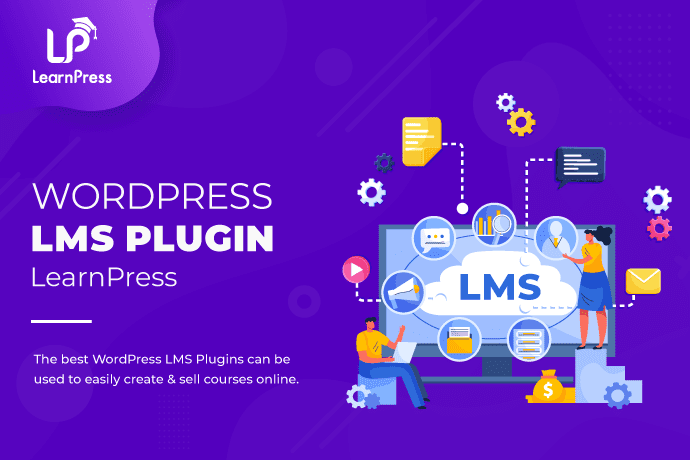 Learnpress is also a very good wordress bases learning management system coming with all essiential features and good looking course designs.
Developed by Thimpress, it's one of the most downloaded LMS plugin for wordpress with active installations more than 266,600.
And the reason behind that massive installations because they offer their LMS plugin for free. All you have to pay for add ons which you will want to use.
Like MasterStudy , they also offer front end course builder, app version, drip content as add on. But again by ou have to pay for use them.
Difference:
MasterStudy lms and Learnpress both have all most similiar features and add-ons. But the main difference I have seen,
Learnpress offer it's learning management plugin for free but to use it's add-ons and features you need to buy them as bundle or seperatly. it's subscription cost $299/year Just for single site liecense for all features.
While MasterStudy also offer a free plugin plan but very limited features, And the best part all the add-ons come under it's premium plan. No need to buy them seperatly.
MasterStudy also has lifetime deal going on with all premium add-on starting from $69/lifetime for 5 sites liencese.
📌 Features – MasterStudy Lms vs Learnpress
| Learnpress | MasterStudy |
| --- | --- |
| Front end course builder | Fornt-end course builder with a drag and drop features |
| You can create course lessons, quizzes and assignments | Create courses, advance quiz, lessons, assignments |
| Personalized dashboard for teachers and students | Different personalized dashboard for insturctors and students |
| Quiz builder – create quizzes | User management – review students performance and manage their activites |
| Courses are mobile responsive to give unified experience to students. | Assign Co-instructors for courses (add multiple teachers ) |
| Translae courses in any language with the help of WPLM | Point based system to motivate students |
| Drip content course feed | Drip content – unlock lessons with students progress or start date |
| Create cutom cetificates | Certificate builder – give custom certificates to your students |
| Advance analytic reports to track your course selling and students performance | Built in discussion for directly chat with students, and announcements |
| Notification alerts | Email notifications |
| Grading point system | Multi payment model- choose any type one-time subscription, pricing plans, memberships and course bundle |
| Built in affiliate program for earning commionsions | Mutli payment menthod- supports paypal, stripe, wire tranfer and offline direct payments |
| Built in email builder with predesigned email tempaltes | Email builder with pre built email templates |
| Mobile app version connectivity | Support multi language and auto translation |
| Multi instuctor adding in one course | Integrate with google classroom & youtube for live classes, zoom for webinars |
| Support multiple payment methods | Android and IOS app available |
| Create community section for students with Buddypress | Upload any type of content- text, video, pdf or any other type. |
| Support all popular page builders | Works with all popular page builders – Elementor, Wpbakery, Divi, and even Gutenberg |
| Many integrations and add-ons available | Built in affiliate dashboard for students to earn while learning |
| Tutorial documentations available | Tons of premium add-ons available |
| Live classes with zoom & Google meet | Detailed documentation and video tutorials available for easily set up different things using MasterStudy plugin |
Differences:
Both LMS plugins have all important features. But in some points MasterStudy has advantage over Learnpress.
First, there is no built-in live chat or discussion section for students (asking or chat with other teacher or othe students) in Leanrpress, although BBpress & Buddypress integration available but this requires extra plugin installation. Resulting making site load sloweer.
Along with zoom MasterStudy also offer Youtube integration, using that users can conduct live classes with youtube. Learnpress don't have suct youtube integration feature.
If you have already courses uploaded on Udemy, then you can use MasterStudy udemy importer add-on and import from udemy without any data loss. (Not available in Learnpress).
Most important thing I found missing in learnpress is that no good email management.
Winner: MasterStudy LMS
📌 UI & Ease of use – Learnpress vs MasterStudy Lms
Learnpress – User Interface
Learnpress highly depend on wordpress & using theme. So overall u.i you are going to use, will be already familiar.
It integrate with any page builder so the Front course builder usage will be easy.
Learnpress app connect with website REST API, and that's user interface also good.
MasterStudy LMS – User Interface
MasterStudy has it's own u.i system and editing panel with unified color panel and page layout management. So chaging course page layout design and color is really easy and give better user experince to overall website.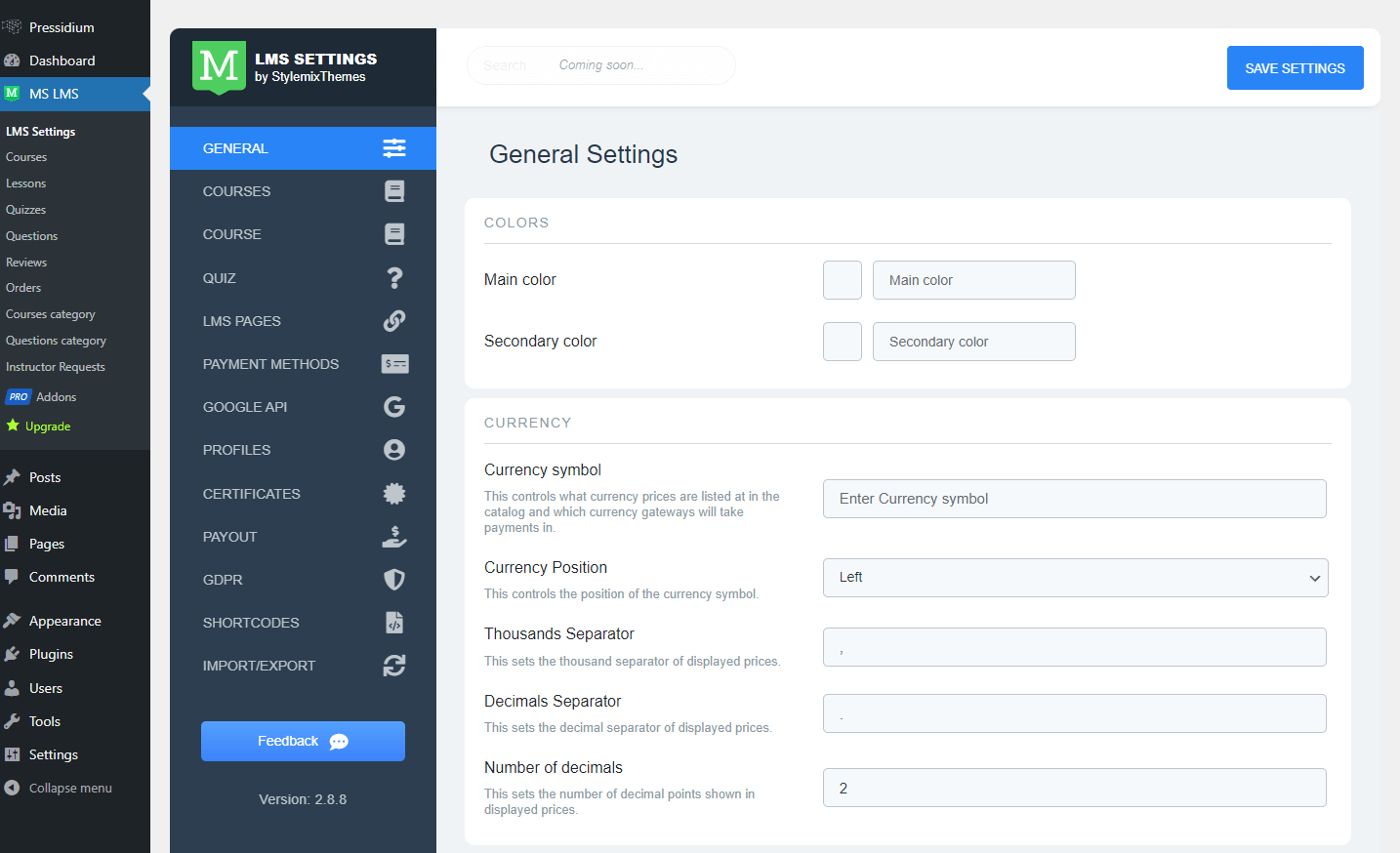 Along with back end builder, plugin also offer frontend course builder with drag and drop builder.
This also gives a better visual experience while creating the course and adding information.
Mobile app verison can easily launched for Andorid and IOS and sync with website. All the changes you do with website automatically apply to app.
App user interface also feels good .
Winner: MasterStudy , it has better control over courses design, layout and colors.
📌 Course Builder – MasterStudy Lms vs Learnpress
MasterStudy LMS Course Builder
For course uploading and editing, MasterStudy offer fornt end and back end course builder.
Front end course builder offer better and easy visual experince for uploading course lessons and details without needed to enter in wordpress back end.
It feels like you are editiong your course live.
All you have to enter asked details one by one like course title, category, files etc. This lets you create courses without any coding or tecanical knowledge.
And all the changes you will do using front end builder or back end, automatically applied to app. That's the best part I like most.
Learnpress Course Builder
Like MasterStudy , Learnpress also has backend + frontend course editor. Here it asks for all course details such as title, description, files etc.
Learnpress frontend editior provide a clean user interface, using that is really easy comapred to backend course editior.
For adding lessons and quizzes, different sections available on the left side menu.
Differences:
MasterStudy lms front end course builder better and gives more visual editing experience compared Leanpress. You don't have to switch tabs to add courses and lessons.
On MasterStudy , it feels like we are editing live course over a pre-built course (template).
Winner: MasterStudy
📌 Add Ons & Integrations – MasterStudy Lms vs Learnpress
| Learnpress Add-ons | MasterStudy Lms Add-ons |
| --- | --- |
| Woocommerce add-on– Make learnpress compatible with woocommerce | Statistics and payouts– Built analytics reports and payment structures as you need |
| Frontend course editior– Enables frontend couse building | Udemy Importer– Imported already created courses directly from udemy |
| Certificate builder– create custom certificates | Prerequisites– Unlock course's next lesson on completion previous lessons. |
| Gradebook– Monitor students performance | Online Testing– Conduct online test and exams |
| Payment Add-ons- Add stripe, 2checkout, Authorize.net payment gateways | Trial courses– Give student trail demo of courses |
| Multi Instructor– Add multiple teachers | Drip Content– Denied course access until start date or course process (schedule) |
| BuddyPress– Create community for students integrating buddypress plugin | Co-instructors– Add multip[le teachers to a course |
| Content Drip– Schedule course lessons, quizzes | Point System– Boost motivation of students by giving points and awards |
| Google Classroom– Integrate with G classroom and imports lessons | Assignments– Built in assignment writing section |
| Paid Memberships Pro– Crate membership based courses | Gradebook– Track students perfomance with a gradebook |
| Sorting choice– Multi choice questions | Live Streaming– Do live classes with Youtube without leaving the platform |
| H5P Plugin– Link questions from H5P plugin to learnpress | Group Courses– Let you sell courses to a group or team |
| Colloection– Bundle or group courses | Email Manager– create good looking emails with pre designed templates |
| MyCred– Loyalty and reward program | Course Bundles– Sell courses in bundle |
| Students list– Manage and controll students sign-up data | Google Classrooms– Import as well as conduct live classes |
| Announcements– Send announcements, upadte and alerts | Zoom Conference– Integrate with zoom for confrences, live classes, and webinars |
| Quizzes & Assignments– for adding them in course | SCORM– Pre built e-learn courses templates |
| Coming Soon– Show courses coming in future with launch date | Certificates– Create course certificates from pre-designed templates |
| Commission– For built in affiliate program | LMS Forms Editor– A user friendly form editior for courses |
| | File Upload Manager– Upload and manage any kind of file |
Here, MasterStudy offer much more and better add-ons compared to Learnpress.
Infact many things missing in Learnpress like advance email manager, prerequisities, online test coucting, or course importer.
And worst part, some of the add-on for learnpress require plugin install.
📌 Support & Documentation – MasterStudy Lms vs Learnpress
Difference:
Both lms platform offer good support via chat and email and has documentation section about a tutorials and learning abouth different features activity.
But while Learnpress has only text based tutorials, MasterStudy also offer video based tutorials along with articles.
And video are fas better comapred to text information when it comes to tutorials. Beacause it show step by step process and save lots of time.
Winner: MasterStudy LMS documentation is better here
📌 Pricing & Lifetime Time Plans – MasterStudy Lms vs Learnpress
Learnpress Pricing – is there any lifetime plan?
First of all Learnpress don't offer any lifetime plan at all.
Although it's plugin is free but using all 28 add-ons you have buy them in bundle or seperatly. This cost $299/year for 1 site.
Is Learnpress Free?
Yes, Learnpress plugin installation is free but using all features you have pay for add-ons.
MasterStudy LMS Pricing – is there any lifetime plan?
Yes, MasterStudy Lms llifetime deal available on appsumo and compared to it's official website appsumo MasterStudy lifetime deal much more affoardable.
For example,
On official site, only 1 website lifetime plan cost $149. while on appsumo you have to pay just $69/lifetime for 5 sites license.
And where official site offer just 14 days money back period, appsumo offer 60 days money back gurtantee without asking any questions.
MasterStudy LMS Lifetime Deals on Appsumo:
| | Single $69 | Double $138 | Multiple $207 |
| --- | --- | --- | --- |
| Site license | 5 | 25 | 100 |
| Lifetime Updates | ✅ | ✅ | ✅ |
| MasterStudy App | ❌ | ✅ | ✅ |
Every lifetime deal on appsumo comes with 60m days money back gurtantee, if somehoe you are not happy just return within 60 days and your money will be backed 100% without asking any questions.
You can even save 10% extra on these pricing, here's how
Steps to Get Extra %10 Discount For New Users?
2. Wait for few seconds, until a discount pop up appears
3. Enter your Email address
4. Check your inbox, you will get an extra 10% discount coupon (make sure to check promotion folder)
5. Discount valid for Appsumo new users only.
Is there any MasterStudy Lms free plan:
MasterStudy also offer a free plan with very limited features and there's also free teaching theme available with every plugin license.
Difference:
MasterStudy lms lifetime plan pricing much more afforadble and even has 60 days money back period compared to Learnpress.
Winner: Learnpress
Final Verdict:
Learnpress vs MasterStudy Lms
MasterStudy and Learnpress both are good lms plugins for wordpress. But after comparing all important factors MasterStudy LMS proved itself better in every term.
All the add-ons come built in, good user interface, Community for students to chat with teachers, and most important you need to just pay one time to access all add-ons (features) for lifetime.c
Because MasterStudy lifetime deal available with $69/one-time payment.
So If you want to start a LMS website for online courses, MasterStudy lms is the best wordpress LMS plugin you can use.
Make sure to save 10% extra using a new Appsumo account.
So, that's all about Learnpress vs MasterStudy Lms. Hope you got all the information and it's your time to use this tool and tell me what you liked most about it in comments.
Like this comparison, You might also like reading these,
FAQ: Most Asked Questions
Thank you for reading this post, don't forget to share with more people like you!