In this article, I have reviewed and did a detailed comparison between Ocoya vs Radaar vs Nuelink, explaning their features, user interface and which one really a best social media tool for your business.
What is a Social Media Management Tool?
SMM (social media management) tools let you connect and manage all of your social platform profile into 1 unified dashboard.
From this dashboard you can publish and even schedule content to all social playform in 1 click, without manually go to every platform and publish one by one.
This saves many hours of work and efforts for every week, You can litereally schedule 1 year's content in few hours for all of your social media profiles.
Nuelink vs Ocoya and Radaar all three are A.i based social media assistants and management tools, which allow users to create, publish or schedule content for all major social media platforms from a single dashboard. And show published post insights in 1 analytical section.
But which one you should choose?, because each one has it's unique features, pros and cons.
don't worry this comparison will help you to find out.
So, let's start with comparing these tools specs & features side by side!
Ocoya vs Radaar vs Nuelink – Side by Side Comparison
| Features | Ocoya | Radaar | Nuelink |
| --- | --- | --- | --- |
| Social Media Management | ✔️ | ✔️ | ✔️ |
| Post Creation & Scheduling | ✔️ | ✔️ | ✔️ |
| Ai Content Generator | ✔️ | coming | coming |
| Analytics Dashboard | ✔️ | ✔️ | ✔️ |
| Calender | ✔️ | ✔️ | ✔️ |
| Multiple Users | ✔️ | ✔️ | ✔️ |
| Post Templates | ✔️ | ❌ | ✔️ |
| Link Shortner | ❌ | ✔️ | ✔️ |
| Landing Page | ❌ | ✔️ | ❌ |
| Hashtag Manager | ❌ | ✔️ | ✔️ |
| Streaming | ❌ | ✔️ | ❌ |
| Competitor Monitor | ❌ | ✔️ | ❌ |
| Topic Research | ❌ | ✔️ | ❌ |
| Stock Images/Videos | ❌ | ✔️ | ❌ |
| E-com integration | ✔️ | ✔️ | ❌ |
| Platfrom Support | Web | Web, Android app | Web |
| Team Permission | ❌ | ✔️ | ❌ |
| Lifetime Deal Available? | ✔️ | ✔️ | ✔️ |
| Pricing | $69 | $59 | $59 |
| Email Support | ✔️ | ✔️ | ✔️ |
| Chat Support | ❌ | ✔️ | ✔️ |
|  | 👉 Get Ocoya | 👉 Get Radaar | 👉 Get Nuelink |
Deatiled Comparison – What's the Difference
📌 Supported Social Platforms Connectivity
Well, this is the first thing I want to compare between them. Which tool gives better social media connectivity and support more platforms.
Lets startt with Ocoya
◼️Ocoya
Social media platforms you can connect,
Facebook Pages (FB groups connectivity not available)
Instagram
Twitter
Linkedin
Pinterest
Google my business
Youtube
Tiktok
Slack
Plus, Ocoya also have support & integration for major e-commerce platforms such as,
Shopify
Woocommerce (wordpress)
Connecting e-com store, users can autopmatically promote products on connected social platforms.
There is also API connectivity option available.
◼️Radaar
Social media platforms supported by radaar,
Facebook Pages and FB groups
Instagram
Tiktok
Twitter
Linkedin person and orgnaziation
Pinterest
Google my business
Vimeo
Youtube
Mastodon
Google (search engine)
WordPress (posts and products)
Telegram
Twilio (for SMS)
Whatsapp Business
Netgem (for SMS)
Webhook
Users can also post or schedule YT shorts, Reels and stroies using Radaar.
◼️Nuelink
Nuelik supports all these social media
Facebook Pages and Groups
Instagram
Twitter
Linkedin Orgnaziation and Personal profile
Pinterest
Google my business
Youtube Shorts and videos
Tiktok
Like Radaar, nuelink also support YT shorts and Reels posting but There is no connectivity option available for website or e-com stores as for now.
Winner:
Radaar wins in this comparison because,
After checking all the connectivity & integrations, I can say Radaar has more and better options available. With Radaar, users can even post or schedule Yt shorts, Reels, Stories and Tiktok videos with a single click.
---
📌 User Interface & Dashboard
It depends on U.i, how easy to use that platform or tool.
◼️Ocoya
Ocoya user interface is really good and easy to use. Dashboard colors combination is eye comforting.
Users can find all important features such as content planner (which is the main starting dashboard screen), Social profiles, Ai copywriter etc on the left hand side menu.
To make the post publishing and scheduling simple Ocoya has a visual calender.
There's also the dark mode button available for those who prefer dark srceen more.
◼️Radaar
Radaar user interface colors are eye comforting and dashboard full of features shortcuts. But for first time users this is complicated as they don't know what these features are all about.
Plus there is no onboarding guidence or features understaning steps, this makes users to explere themself.
In most simple words, Radaar's U.i is good looking bust not easy to understand. Users need some time to experience all features.
Dark mode also not available on radaar.
◼️Nuelink
The user interface for Nuelink is good and easy to use, all the important features and shortcuts available on the dashboard a click ahead.
But the only thing I didn't feel suitable is their color combination for highlightings (hard blue and red color) a little bit eye pitching. Instead if they have used soft colors it will be much better.
Plus there is no dark mode.
Like radaar and ocoya, users can find all features on left side menu. And to make the onboarding process easy they have a account setup steps for guiding users.
This help users after their signin on nuelink account for the first time.
Winner:
ocoya is first choice here for me in terms of U.i and easy to use dashboard,
After that prefer Nuelink as it's dashboard also simple and easy to understand.
📌 Features
Now lets discuss about features.
There are few common features you will find in all these 3 social management tools such as Visual calender for scheduling, Social platforms connectivity, workspaces and analytics insights.
So apart from these similiar stuffs, I will talk about features which makes them different to each other.
◼️Ocoya
Ocoya has mainly 4 features section which are available on left side menu.
Planner – From here you can post and schedule content, and the visual calender also available in this section.
Socials – All the social profiles can be connected or managed from here.
Ai Copywriter – Ocoya also has an inbuilt a.i powered copywriter named Travis which helps in generating attetion grabbing captions, ads copy and social media content.
Analytics – This section gives all information related to published content like how many likes, comment post got, hashtag used and much more.
Alongside these primary core features, there also 'Settings' section whcih let users manage workspace profile and colors.
◼️Radaar
To make the social media game easy to win, Radaar has so many amazing features which you cannot find in other 2 tools (nuelink and ocoya) such as,
Publisher – Adavance visual calender for bulk posting and scheduling feature.
Discover – Helps to find top trending topics all around the world over popular palforms.
Inbox – All in one inbox to manage all social platforms messages and conversations in a single inbox.
Hashtag Manager – Find, research, and manage all your brand hashtags.
URL Shortener – Can you believe there's also an inbuilt shortener like Rebranding or Switchy (it feels like a charm).
Monitor – With this your monitor your social media competitors or your any other query using keywords.
Quick Replies – Create replies that auto-send to start the conversation with the audience this will improve your response time.
Landing Page Creation – You can even create landing pages within this tool.
Stream – If you are searchingfor a tool to live stream management, radaar also offers that.
Tasks – Assign, view and manage team members given task
Report & Analytics – With RADAAR analytics, you can easily track, capture, store and manage your online content.
Still there are other amazing tools. But the only thing I missed in radaar that there is no addtional workspaces or brands I can create.
That's totally a disadvantage.
◼️Nuelink
There are many things but only 4 core features I have found unique in Nuelink and 2 of them (Automation & Collections) are really powerful.
Publishing Methods – For every social media content there's a publishing method included like Intagram slides, Twitter thread.
Twitter Trends – Nuelink even show you location's current top treding topics on twitter with tweet numbers.
Automation – This let users created various automations like youtube video automatically shared on all connected social platforms or sharing tiktok video to reels etc.
Collections – To increase engagement on your social profiles, Nuelink has some pre built collection of facts and motivational quotes that you can instanly schedule for your social profiles.
There are still many other things to but these 4 I find out main core features. watch this video for all features
Winner:
Radaar wins in this features comparison because,
Each one has some of the good features that is unique and not available in others, Like Ocoya has ai copywriter, Nuelink has automation + collection. But I find out that radaar has most unique and advance features.
That's why radaar is winner here.
📌 Ai Features
OIn this comparison, I will atlk about all Ai features available in Radaar, Nuelink and Ocoya.
◼️Ocoya – A.i
Lets start with Ocoya, it has an integrated a.i is named Travis ai and it can do all the stuff that other a.i writing tools can do like Scalenut or Jarvis (even has a god mode like Jarvis boss mode).
So, basically, Ocoya is a 2in1 saas tool A.i social media management + a.i writer.
With it's a.i you can do, social media content generation, create attention grabbing captions, ads copywriting and tons of more things.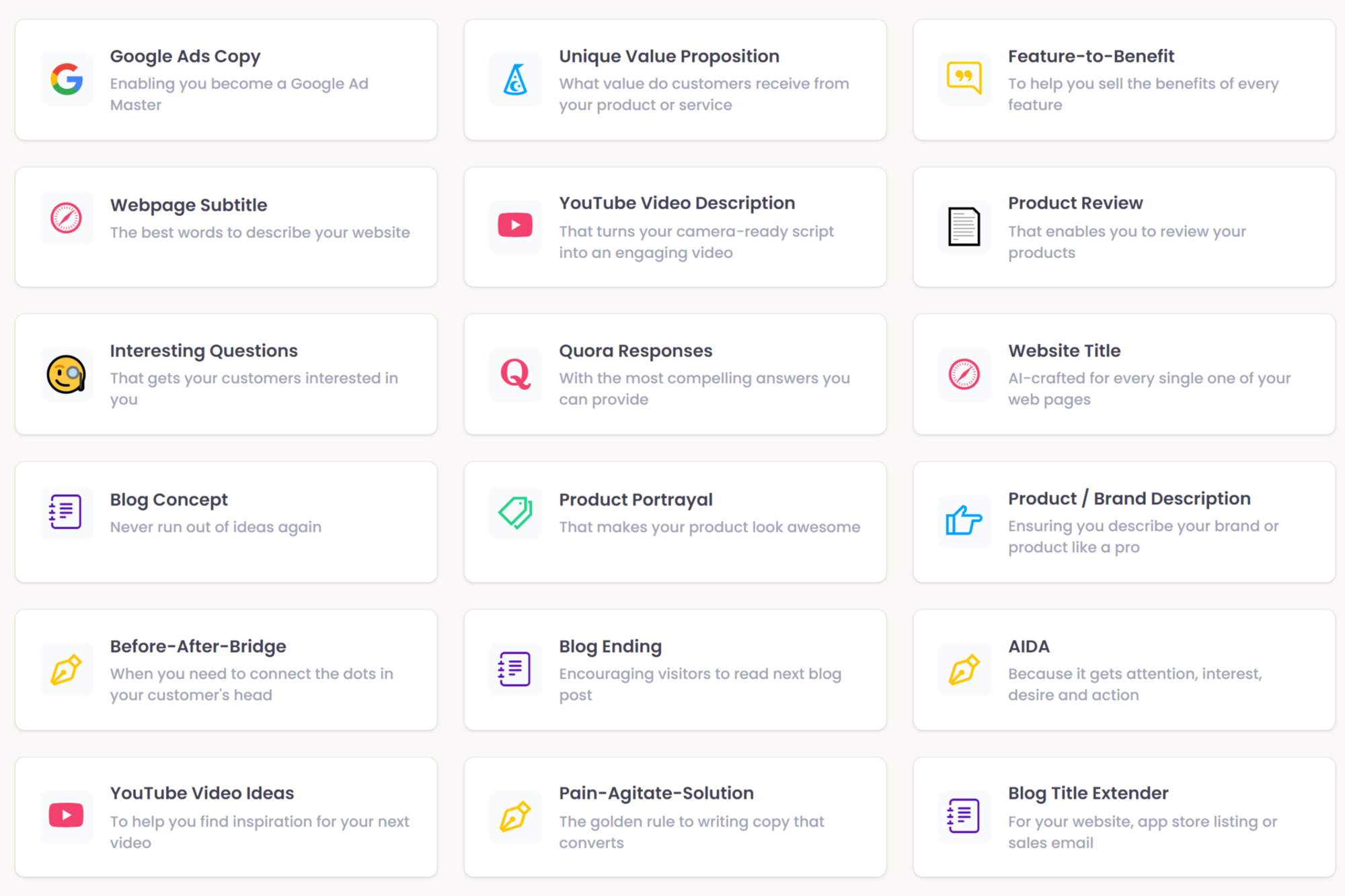 That's the only thing Ai do in Ocoya.
◼️Radaar – A.i
If I skip the scheduling and posting features, there is not any kind of Ai involved in Radaar.
So hands down for radaar.
◼️Nuelink – A.i
Apart from Automation feature and prebuilt motivation post collections, there is also no Ai available in Nuelink as for now.
But in their features upcoming roadmap, we can see there are tons of amazing features are coming in feature and A.i generated content by OpenAI is one of them.
So like Ocoya, we can soon generated captions, social posts, and much more using Nuelink.
Winner:
My pick here is Nuelink beacause in future there are many amazing features coming and Ai content generation is one of them.
Ocoya is also a good option as for now, if you want a.i writer + social management tool.
📌 Team Members
In all these three platforms, we can add multiple team members with roles but Radaar gives better control on every member's authority over it's platform and task management.
12/19/2022 Update
A.i content generator coming soon.
📌 Pricing & Lifetime Deals
Normally social management tools charge monthly subscriptions to use their platfrom.
But here's the best past because all these 3 tools in this comparison come with lifetime plans means just pay once and use forever.
Let me give you more information.
◼️Ocoya Lifetime Deal
Ocoya pricing for lifetime plans start from $69 one time payment and available on appsumo.
All Plans Pricing & Features
| | Single – $69 | Double – $138 | Multiple – $207 |
| --- | --- | --- | --- |
| Social Profile Connect | 25 | 50 | 75 |
| Team Members | 16 | 32 | 48 |
| Workspaces | 4 | 8 | 12 |
| Ai Copywriter | Unlimited use | Unlimited use | Unlimited use |
Every lifetime plan comes with 60 days money back gurantee, if somehow you are not happy just return no matter what's the reason and you 100% money will backed. That's the beauty of Appsumo deals.
◼️Radaar Lifetime Deal
Radaar lifetime plans also available on appsumo with the starting from $59 one-time payment.
In this plan, you can connect 12 social profiles and use all the features.
There's also 60 days money back gurantee, means if somehow you are not happy just return no matter what's the reason and you 100% money will backed.
◼️Nuelink Lifetime Deal
Nuelink lifetime plans available on pitchground with starting price $59.
In this plan you will get 20 social media connectivity, 20 automationa, 20 collectuions, 2 workspace and 2 team members addibility.
All Plans Pricing & Features
| | Plan A – $59 | Plan B – $125 | Plan C – $295 |
| --- | --- | --- | --- |
| Social Profile Connect | 20 | 200 | 600 |
| Team Members | 2 | 20 | 60 |
| Workspaces | 2 | 20 | 60 |
| Collections | 20 | 200 | 600 |
| Automations | 20 | 200 | 600 |
| Post Schedule | 365 | Unlimited | Unlimited |
Like Appsumo, Pitchground also offer 60 days money back gurantee with every plan, if somehow you are not happy just return no matter what's the reason and you 100% money will backed.
Video Comparison
I have also created some detailed comparisons video, which you can watch below
◼️Nuelink vs Radaar
◼️Ocoya vs Radaar
Final Conclusion – Winner
There's no doubt every tool have some amazing features that we liked in this comparison and it makes tough to select one.
1st Choice
But overall Radaar is the one that is better in every term, tons of useful features, good user interface and for all this you have to pay for just once.
Recently they even announced for Ai content generator on their roadmap.
2nd Choice
After Radaar, I will suggest Nuelink because it has some crazy unique features such as automation and collection. Using these 2 features you can instantly start getting engagments on your social posts.
Using a social media management tool can save you tons of efforts and hours of manual work.
Not only you can manage your soical media but also offer freelancing services to others.
That's all for today's comparison, now it's your turn to tell me in comments which tool you liked most in this between Radaar vs nuelink vs Ocoya.
FAQ: Most Asked Questions
Thank you for reading this post, don't forget to share with more people like you!