Switchy Review [Lifetime Deal]
Switchy Review: In this post, we will review Switchy appsumo lifetime deal, find out it's features and benefits. And why you should use switchy for link shortening and branded links.
Highlights (TL;DR):
Shorten, customize, and track your links to boost social media engagement, plus create advanced bio links for social media
Retarget everyone who clicks on your links with ultra-segmented ads on social media, Google Ads, Quora, and more
Alternative to: Short.io, Rebrandly
Best for: Best for: Marketing agencies, content teams, e-commerce shops, and advertisers that want to manage and track retargeting links
---
What is Switchy?
Switchy.io is an advanced link shortener tool that lets you create or customize, manage, and track retargeting links so you can turn long ugly looking URLs into short, sweet and easy to remember links.
Plus, with the custom domain feature, you can turn those shortened links into branded links with your domain name.
Here's an example below,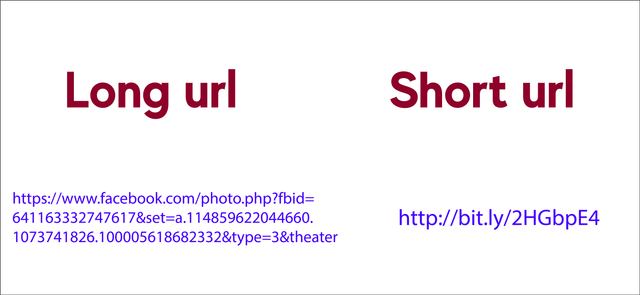 What does Switchy do?
Switchy is more than just a link shortening tool.
Shorten your links
Create a smart page to add your all links and services in one smart page
Track and re-target your audience
Provide detailed link analytics reports
It allows users to edit titles, descriptions, images, domains, etc. from within the app. Then, users can use those customizations to create unique posts for Facebook, Twitter, Pinterest, Instagram, Google+, Linkedin, Tumblr, Reddit, StumbleUpon, and more.
Users can also customize retargeting pixels, UTM parameters, tags, geo-targeting, deep linking, and more.
---

Switchy: Features & Tools

Link Shortening- Long URLs aren't good for your site from an SEO standpoint. Switchy lets you switch the URL of a link and create shorteners for your blog posts, articles, affiliate products. You can add your own domain name to them as well.
Link Customization- Using this, you can customize your links meta title and meta description, add or replace images. for instance, before sharing your blog post on your Facebook feed, change how your link looks to make it more appealing to your audience.
Smart Pages for Bio-Link- Switchy also lets you create brand pages quickly. You can use them as a landing page to redirect prospects to your most important content (e.g., blogs, social profiles or products). It provides about 100 templates and 20 different blocks to fit various industries.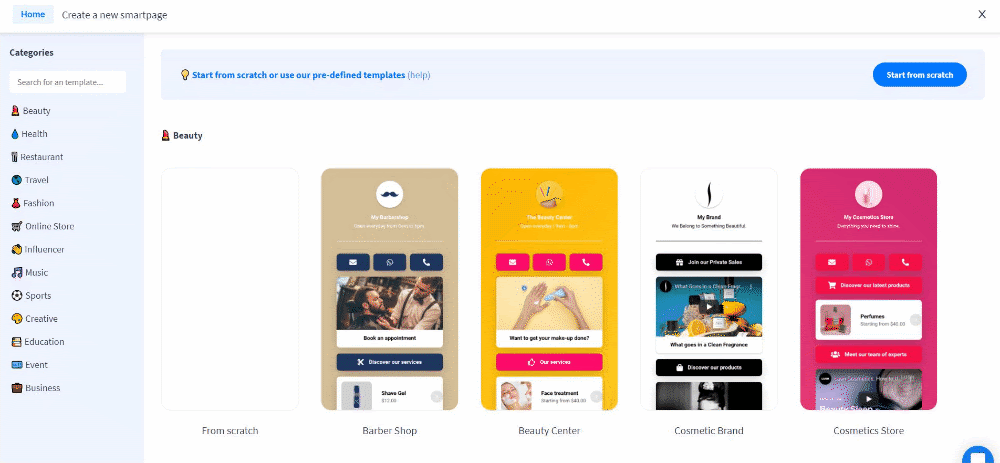 Pixels Integration- Switchy offers pixel integrations for 14 different social media platforms. With this feature, you can effectively track consumers who clicked your campaigns across different social channels and serve them with personalized advertising.
UTM Tagging- You can use switchy to add custom UTM tags to each link on your website. This helps identify where your users come from, and how they found you. It also helps you understand which content and mediums bring people to your site.
A/B Spilt Testing- The A/B testing feature or the Link Rotator allows you to assign two different URLs to the same webpage, so you can find out which one performs best among the visitors. For example, if you have two articles about the same topic – let's say how to make money online – you can assign 50% of your traffic to each article, and then see which one performs better.
Link Cloaking- Link cloaking makes a link look different than what it actually is by hiding the original link. This allows you to create links to other sites without being caught or banned.
For example, if you are using the YouTube video sharing site, you may want to cloak your videos as another company's content. You wouldn't want to be seen as promoting them because YouTube might see it as a copyright violation, so you'd need to use link cloaking instead.
Deep Linking- Deep linking allows users to start an application directly by entering the URL or using the native share dialogue. For instance, if a user clicks a shortened link to my YouTube channel, you can make it open in the Youtube app without having to leave your current page. This feature was built into Switchy with more than 140 apps within different categories!
Country/Regional Targeting- We can redirect our traffic to different domains by simply using this feature. For example, we can redirect people who type www.example.com/somepage to www.example.co.uk. If we use this method, we do not need to create any new code.
Detailed Analytics- Under the reports section, you get detailed metrics and analytics for each link, like click numbers, device types, referrals, audience sources, and more!
---

Why to Use Switchy: Benefits

Higher Uptime
You should always check if a shortening service provides an acceptable uptime. If it does, then there's nothing else you need to worry about.
Luckily, Switchy has an uptime of over 99%.
Switchy Chrome Extension
Switchy also has an easy to use chrome extension for desktops or computers. With that, you can customize your links right away without having to leave your browser.
Additional Team Members
You can invite or add your team members to Switchy without paying extra.
Good Support
All thought it doesn't have any 24×7 but still, their support team is very supportive and helps in every query,
Users can use the Live chat section, email or messaging to get connected with the switchy support team.
All these mentioned features are very easy to use and come with an amazing user-friendly interface. So, don't waste time just reading the feature and try them now without any risk because Post Planner is offering it's lifetime deal only for limited time.

---
Integration available on Switchy
Intromat
Zapier
Pabbly
Pubbler
Socialbee
Google ad & Social platforms pixels
---
Switchy Lifetime Deal Offers
Lifetime access to PostPlanner
GDPR popu404 redirection
Direct sharing
Tags management
Link rotator
Geo redirection
Full tracking – analytics features (countries, referrers, devices, browsers)
Multiple workspaces option (stack up to 5 codes per workspace)
+150 deep links integration
Embed widgets on any links
Add note to monitor campaigns
Messenger links (Whatsapp, Messenger, SMS, Call, etc)
Chrome extension
All future plan updates
30-day Money Back Guarantee
And there is also 60 days money-back guarantee for every plan, which means if somehow you are not happy with Switchy, you can return it under 60 days of purchase and full money will be back without asking any question.
So why are you hesitating!
Needs Attention: Most deals are out of stock within a week of coming to a lifetime deal offer. So take it now if you need it or don't want to miss it.

Thank you for reading this post, don't forget to share with more people like you!
PLATFORM
| | |
| --- | --- |
| Android | ✔️ |
| Iphone | ✔️ |
| Saas, web based | ✔️ |
| Wordpress | ✔️ |
CUSTOMER SUPPORT
| | |
| --- | --- |
| 24/7 Live Support | ❌ |
| Email/Help Desk | ✔️ |
| Online Chat | ✔️ |
| Phone Support | ❌ |
INTEGRATION
| | |
| --- | --- |
| Integration Available | Integromat, Pabbly, Socialbee, Zapier |
ALTERNATIVE
| | |
| --- | --- |
| Best Alternative to | Rebrandly, Short.io |
Pop Up Tool Features
PLAN
| | |
| --- | --- |
| Free Version | ✔️, but very limited |
BEST FOR
| | |
| --- | --- |
| Suitable for | Agencies, Bloggers, Startups, Marketers, Social media experts |
Email Marketing Tool Features
Social Media Tool Features
Link Shortener Tool Features
| | |
| --- | --- |
| 301 Redirect | ✔️ |
| 404 Redirect | ✔️ |
| Broken Links Notification | ❌ |
| Bulk Links Import/Export | ✔️ |
| Country/Region Targeting | ✔️ |
| Deep Links | ✔️ |
| Destination Link Change | ✔️ |
| Fast Redirects | ✔️ |
| Link Cloaking | ✔️ |
| Link Customization | ✔️ |
| Link Expiration | ✔️ |
| Link retargeting (Ad) | ✔️ |
| Link Shortener | ✔️ |
| Link Tags | ✔️ |
| Passwork Protect | ✔️ |
| Pixels Tracking | ✔️ |
| Real Time Reports | ✔️ |
| Retargeting Smart Ads | ✔️ |
| SSL (https links) | ✔️ |
| Team Members | ✔️ |
| UTM Builder | ✔️ |
| All in 1 Bio link | ✔️ |
| Smart Pages | ✔️ |
😍 Try World's Best Ai Writer for Free!
🔥FREE 80+ Widgets, Make your Site Stand!