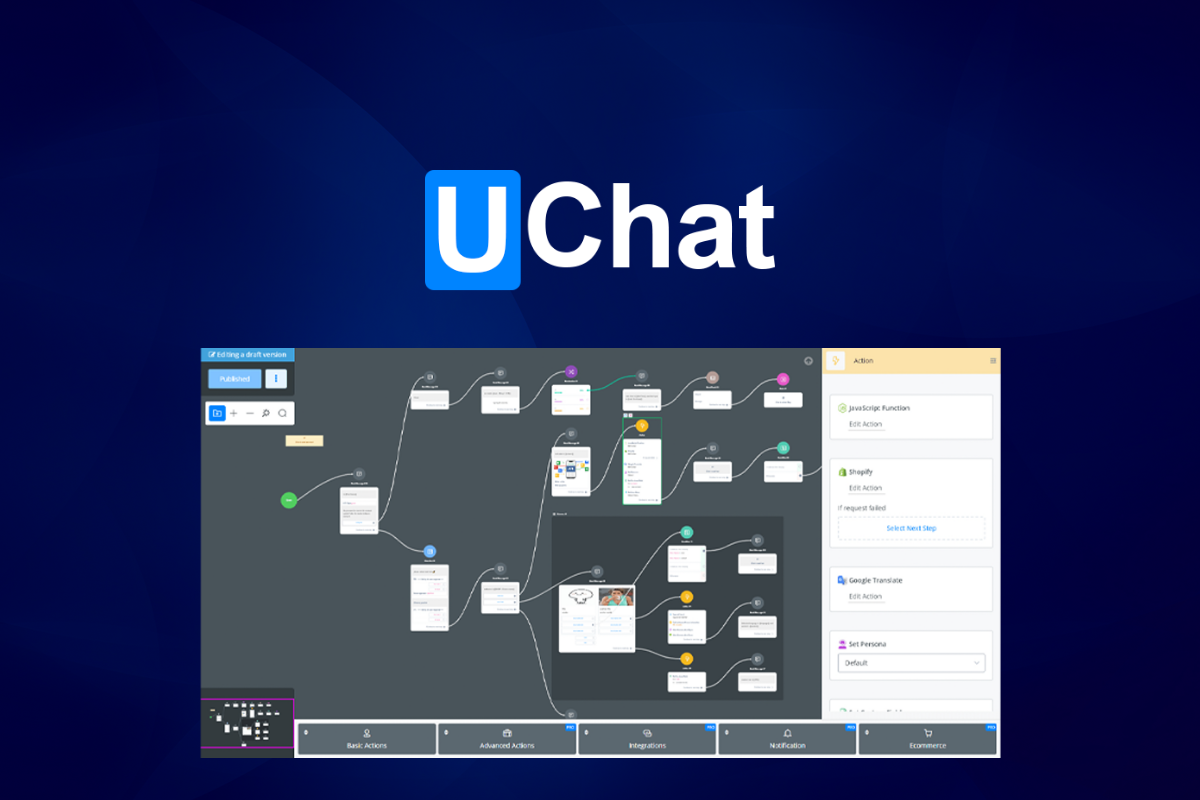 Uchat Review [Lifetime Deal]- No Code Chatbot Builder for Facebook, Instagram, Whatsapp, Google Business & more
Uchat review: This post going to be a detailed review of Uchat lifetime deal. In which we will talk about it's features, using benefits, Pricing, Pros and Cons.
What is Uchat?
Uchat is a drag and drop flow builder platform that allows users to create chatbots for personal and professional use without coding experience. And these Chatbots can be used as a tool to communicate with customers or clients.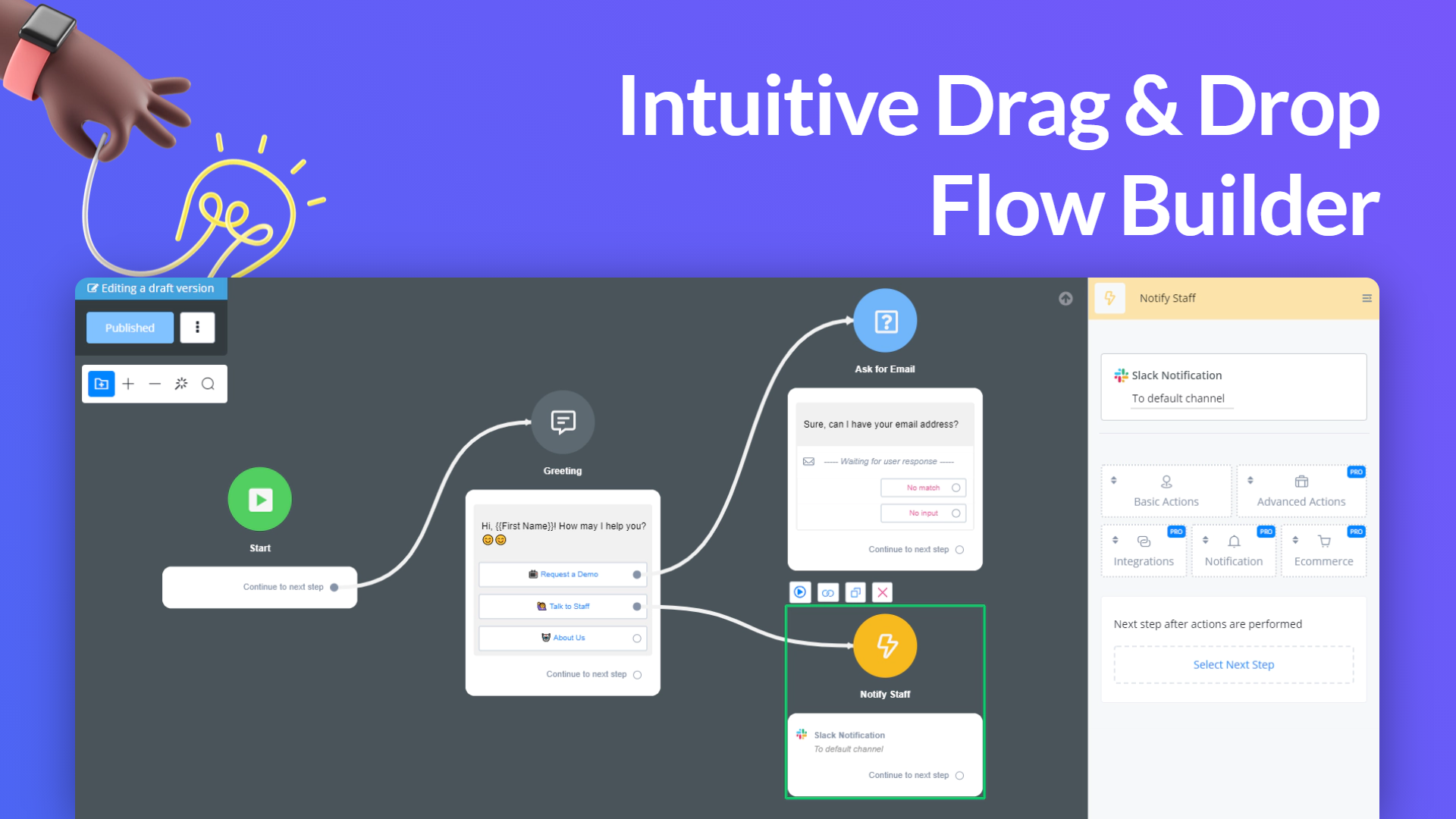 This tool also provides IVRs that allow people to interact with callers via voice. These IVRs can act as a robot or a person on the other end of the line. Users can send messages to these bots and receive responses back automatically without actually needing a person.
Uchat makes it very simple to set up a bot using pre-made templates that make it easier than ever to get started creating a bot. In addition to being able to create new bots, users can edit existing ones. This means that if there is a problem with a bot, users can fix it easily.
Plus, this is the first tool in the world, which lets you create a chatbot for Google my business.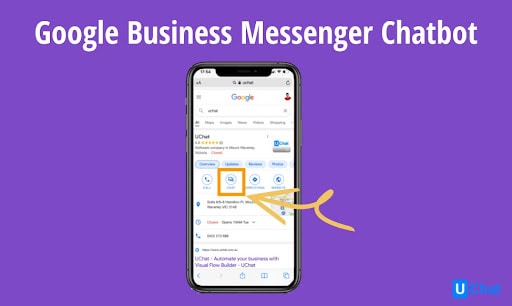 Uchat is a no coding online platform that allows you to create Chatbots easily for 12 plaforms including Facebook, IG, Whatsapp & Google my business. You can automate your business using Google AI, eCommerce functionality, and App integrations.
---
Highlights (TL;DR):
Chat with your customers across 11 channels, including Facebook, Instagram, WhatsApp, Google Business Messenger, voice, and SMS
Create any chatbot with a drag-and-drop flow builder
Alternative to: ManyChat, Chatfuel, and Chatrace
Best for: Customer service teams, digital marketers, and agencies looking to enhance their customer care with conversational AI
---
▪️ Drag n Drop Flow Builder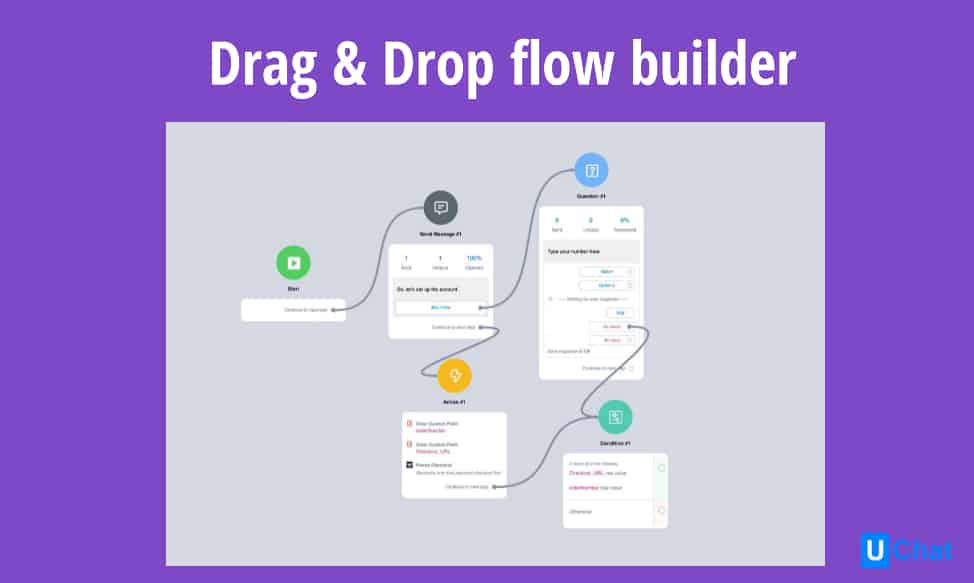 You can create and design any type of chatbot within minutes by dragging and dropping elements into the flow builder. It is like connecting building pieces with each other.
▪️ Prebuilt Chatbot Templates
There are various templates available that we can use to start designing the chatbot, Few of them are niche-based like Feed shops, Clothing or online business. The best thing we can customize these templates according to our needs and desire.
▪️ Advanced E-commerce store
With Uchat's native e-commerce store feature, Users can sell products or services directly inside the chatbot in 12 platforms.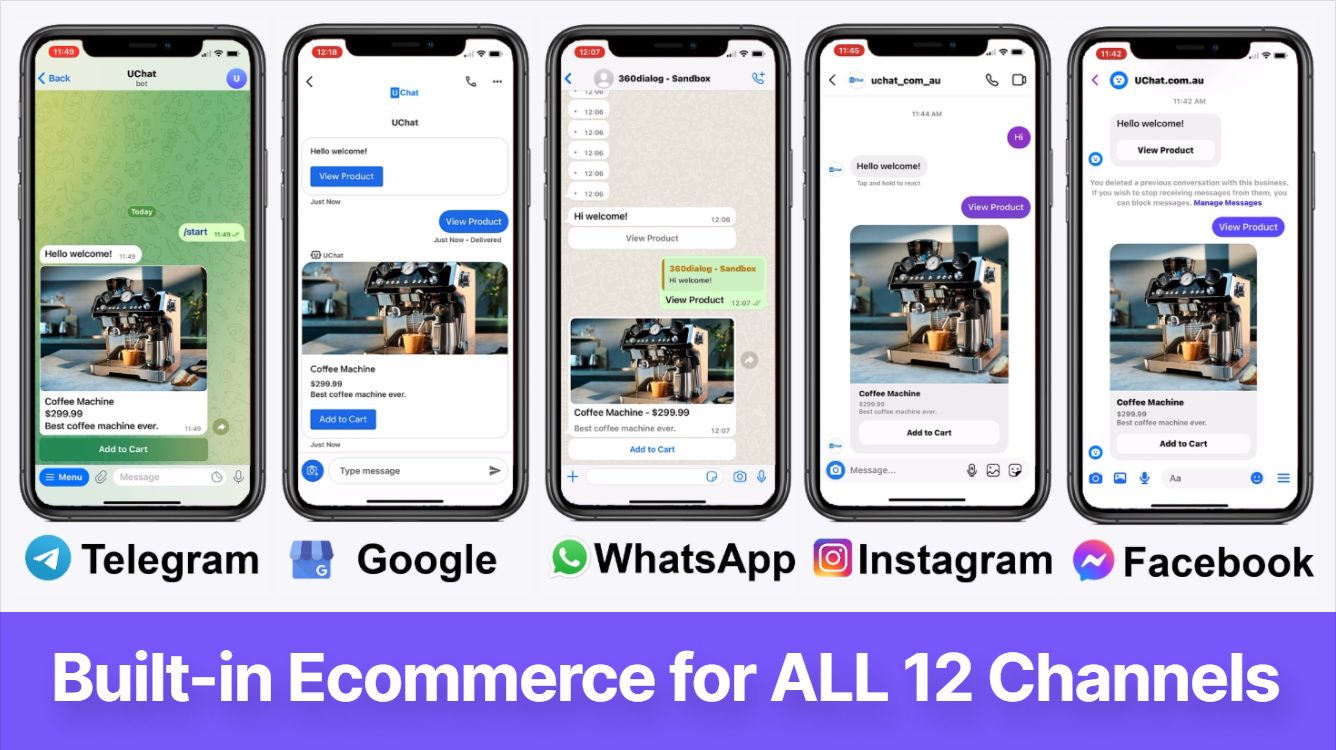 Just Imagine not having to maintain a webshop but instead letting the chatbot handle the complete process for you. With native Stripe, Paypal and Razorpay integrations you will be able to let the user checkout very smoothly.
▪️ Mini App Store & template Store
The app store allows you to quickly connect to your favourite platforms and automate your business processes. The apps are growing every single month and the best part….. You can build them yourself as well and sell them directly inside our platform
▪️ Advanced IVRS Voice Chatbots
Uchat is one of the few services that let you build full-fledged voice bots. You can connect them to several other channels and integrate them into your website. Some of these include chat, voice calls, SMS messages, emails, social media, etc.
---
✅ Create flawless conversation flows using our no-code AI Bot Builder
✅ Engage more customers with personalized Playbooks
✅ Speed up your sales cycle by qualifying your website traffic with AI Bots
✅Creates a unique chatbot that lets you connect with customers in real time
✅Automates your phone calls which can then transfer calls and even take payments for your business
✅Integrates with native apps and third-party platforms
---
Uchat Lifetime Deal: Includes

Lifetime access to UChat
All future Business Plan updates
Connect your chatbot to either Facebook Messenger, Instagram, WhatsApp, SMS, Telegram, Slack, WeChat, or voice
Other connection options include Google Business Messenger, Line, or Viber
No-code drag-and-drop flow builder
Build AI-powered chatbot
Build IVRs with voice flow
Live chat and inbox
All integrations
Build your own integration with "mini-apps"
60-day money-back guarantee, no matter the reason
And there is also 60 days money-back guarantee for every plan, which means if somehow you are not happy with the Uchat lifetime deal, you can return it under 60 days of purchase and full money will be back without asking any question.
So why are you hesitating!
Needs Attention: Most deals are out of stock within a week of coming to a lifetime deal offer. So take it now if you need it or don't want to miss it.

---
GET Additional 10% OFF on Uchat Lifetime Deal

Want an extra 10% discount on Uchat Appsumo Lifetime Deal, Just follow these steps below,
Wait for few seconds, until a discount pop up appears
Enter your Email address
Check your inbox, you will get an extra 10% discount
NOTE: This is only for your First-order or New Appsumo Users.

Uchat Review: Video
PROS
UI is easy to understand
Flow builder works seamlessly
Almost integrate with everything using zapier, pabbly connect
The connectivity process with platforms is easy
CONS
No widget for website
Limited prebuilt templates
Add your review
Thank you for reading this post, don't forget to share with more people like you!
PROS:
UI is easy to understand
Flow builder works seamlessly
Almost integrate with everything using zapier, pabbly connect
The connectivity process with platforms is easy
CONS:
No widget for website
Limited prebuilt templates
😍 Looking to boost traffic and sales!